Tomorrow marks ONE YEAR since I began this blog and what a fun year it's been!!! On Monday I'll be hosting an AWESOME giveaway to celebrate...but first, I wanted to share a little about how my blog evolved. This is going to be one of those long wordy posts, but I hope you'll indulge me as I have a few special people I wanted to give thanks to!! Grab a cup of coffee, or tea, or a bloody Mary if that's your thing ;)
Then I really got into cake decorating and started yet ANOTHER blog...this time to showcase my cakes. It was called I Love Cake! But it was just a place to post pictures of cakes and not much else so I felt it was too limiting.
But what's been the completely UNEXPECTED bonus of being a blogger is the awesome people I've met along the way...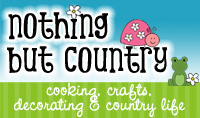 My entire blogging world changed DRAMATICALLY after that! Suddenly I was part of something bigger than just my blog. If you would have asked me a year ago if I would consider anyone I'd never met face to face a friend, I would've told you NO WAY!!! But now, I can tell you that I DO have friends I've never met. Do Driver, the pun slinging cheery leader of Piggy Bank Parties, is one of those friends. She has supported me, encouraged me and celebrated my successes from the day I joined her team. She has become a business mentor, giving me much needed advice as I struggle to develop and grow my business...with positive real world advice that has been so incredibly helpful!! She is just a talented, funny, sweet and kind person and I'm so happy to know her! And when Do brought me onto the Piggy Bank Crew, she created the opportunity for me to meet the rest of the crew....all AMAZING LADIES!!!
Cineca of
Dreamin N Details
, Jenny of
Crossing the Bugger-Dixon Line
, Aimee of
Project:Aimee
, Mariah of
Giggles Galore
, Mayra of
In Flight
, Tara the
Shindig Diva
and Dort of
Life is Sweet in Michigan
....these are all amazing women! They are creative, talented, inspiring and fun to get to know!
In our private "pig pen", I've enjoyed laughs with these great ladies. But they have also been the people I have turned to share my fears with when I began to grow my business...when I got completely overwhelmed and struggled to figure out how to be a wife, mom and business owner. When I thought I was drowning...they threw me a lifeline of supportive advice and shared experiences. In short, I learned that they were real people behind their successful businesses and blogs. They made me feel so much better about myself when I learned that they struggled with some of the same issues too. Being a part of the crew makes me feel like I am part of this special club, this fun band of party sisters!! Before the year is over, I hope to finally meet them all in person for what I'm sure is going to be one HECK OF A PARTY!!! Love you ALL ladies!!
Ok...if you've stuck with me this long I THANK YOU!!! Thank you for reading my blog, following along on my Facebook page...giving me a "like" or a comment. That really means more than you know!! I'm still amazed and in awe that anyone outside of my friends and family give a hoot about anything I do and that fact that I've surpassed 1,000 fans on my Facebook page is just mind blowing!!! From the crazy mom who is sitting in her often chaotic home in her pjs, with too many dishes in the sink, often too much Dora on the TV, dreaming in sugar...I thank you!
Check back on Monday, where I'll be thanking you with an AWESOME Giveaway you won't want to miss!!